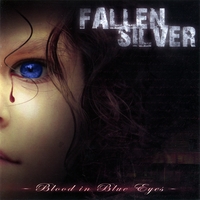 1. East L.A. 2. Loaded Gun 3. Blood In Blue Eyes 4. Fire Walk With Me 5. Leave This Town 6. Snake Eyes 7. Porcelene 8. Insecure 9. Sunsets 10. Vamphyres 11. Pissing On The Poor
Es increíble como aun hoy todavía asoman bandas que deciden abrazar el hard rock setentero como estilo y desarrollarlo sin caer en tendencias modernas. Fallen Silver es una de esas bandas, oriunda de Australia, y que debuta con este "Blood In Blue Eyes".
Haciendo la salvedad de la engañosa tapa (mas adecuada para una banda emo que otra cosa), lo cierto es que sus coterráneos AC/DC han hecho mella en estos muchachos, al cual le sumaron un poco del aire sureño de The Black Crowes y la sensualidad oriental de Led Zeppelín, y obtuvieron un producto que si bien esta lejos de ser original no deja de ser contundente y directo a la yugular.
En conclusión, si yo tuviese un bar, Fallen Silver seguro estaría dentro del tipo de bandas que invitaría a tocar.
Sitio web:
www.fallensilver.com.au
(J.S.)